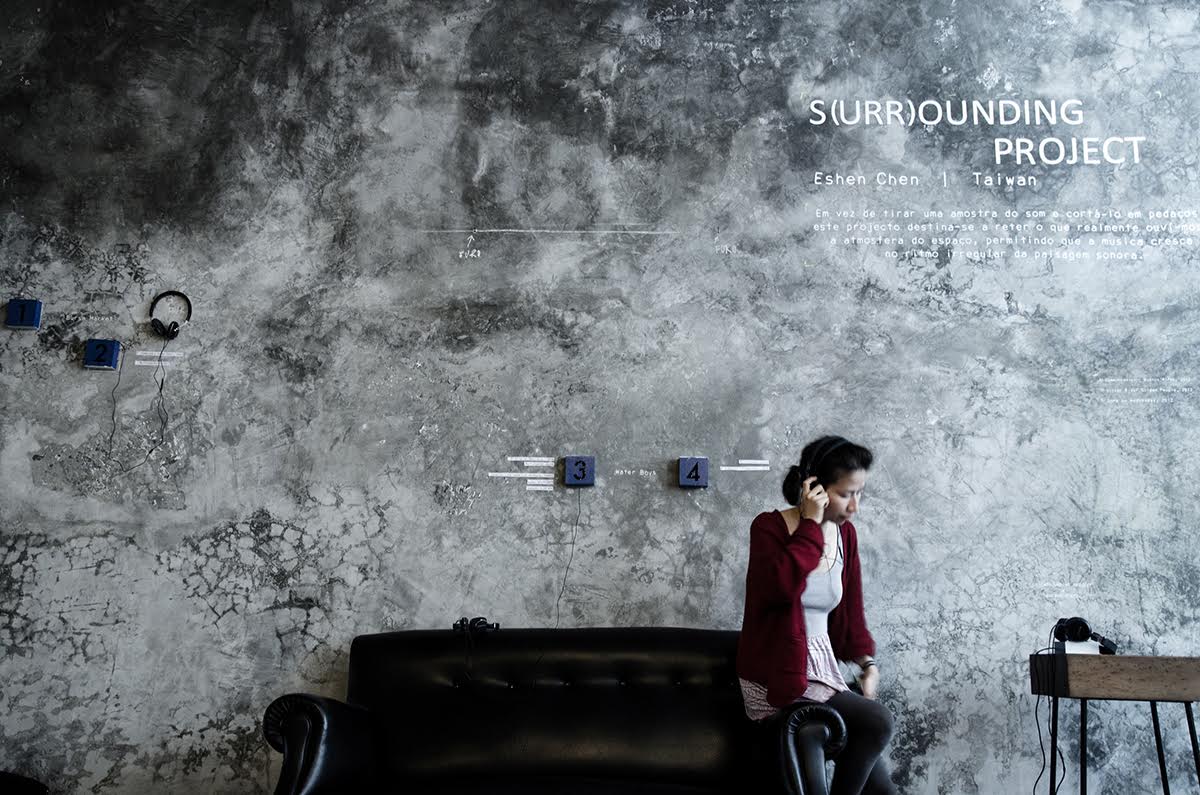 日常生活のさらなる旅。
台湾のサウンドアーティスト陳奕璇(イシェン チェン)がROUTE BOOKSとコラボしたプロ
ジェクト。世界中の四ヶ所でかき集めてきた音風景と音楽作品を聞きながら、そして
ROUTE BOOKS がその地域合わせて選書した本を読んでいる間に生じてきた感覚力と想像
力を通じて、未知の彼方へ繋ぐ時空の近道が現われ、遠くへ旅立っていく。
Besides the daily life, it's another way to travel that goes beyond a physical journey.
This collaboration invites you to experience an imaginative travel to four different places around the world, by the soundscape/music from Taiwanese sound artist – Eshen Chen, and the specific books selected by Route Books. Come and take a seat. It is an intimate moment of entering another space, by reading and listening!
S(urr)ounding Project について
S(urr)oundingは世界中で録音された環境音を音楽に変換​させるプロジェクトです。普通のサンプリング手法のように音声の細切れを曲に入れ​込む​のとは違い、環境音を主体​と​し、その中にある自然のリズムから音楽を生成します。リスナーの想像や気付き、記憶を通して、この音楽は人々を世界中の様々な風景へといざなう​新しい体験の​架け橋となります。
​S(urr)ounding Project
Focused on the discovery of soundscape around the world, besides, to transform it into music. Instead of
"sampling" the sound and cut it into pieces, in this project the music grows on the irregular rhythm of the natural sounding environment. Through the listeners' imagination, awareness or memories, music becomes the bridge for people entering the space and listening in a new pattern.
陳奕璇
Eshen Chen (イシェン チェン)
台南在住のアーティスト。フィールドレコーディングを主体に、
当たり前のように身の回りに存在している環境音と日常の間を音楽で繋ぐことで、
その環境音に潜む"音"の存在を探る
「S(urr)ounding Project」をリリース後、
これまでにブエノスアイレス、ポートランド、ポルト、そして台湾国内でエキシビションを開催。
Taiwanese artist based in Tainan. Being fond of discovering senses besides vision. Recent works focus on the soundscape in different regions and the stories behind it. Selected works were released as an music album"S(urr)ounding Project."
http://eshenchen.com